Inter is a commercial space-flight company that specializes in high-atmosphere flights and is branching into planetary expeditions. The concept of space travel has been around for decades but the reality is a daunting concept for many, using the familiar visual cues 

of

 the atomic-era; this branding project aims to use nostalgic ideas as the bridge to a sense of comfort and excitement as this far-out concept becomes a reality. 
Derived from the art and ideological movement of the atomic age, Inter takes on the spirit of optimism and desire to explore the great beyond of this era, which at that was time was purely science-fiction. With the evolution of technology and the landmark shift to space exploration as a form of tourism, it was only suitable to inherit this space-crazed era's inspiring and adventurous themes with a contemporary spin to have their ideals and flare last forever through this branding ecosystem. 

Memorable pops of color contrasted by retro-inspired hues of black and white for the scheme, along with the 50's tone and mindset of admiring technology and making it a companion to everyday life. While our concepts of living with technology have changed over the years, the idea of exploring space is becoming a reality for the first time; giving it a familiar and friendly feeling was essential to aid in lowering possible resistance, particularly in travel parties of families.
This project emphasizes brand identity and extension through visual touchpoints, specifically in poster design and marketing media.
The abstract style of the "Future that never was" matched by today's technological progress led to the decision to modernize these visual elements and create a clean and widely-applicable visual language while staying true and inhering the qualities of this nostalgic period.

The icon mark represents this crossroads of past ideas emerging into a futuristic endeavor, using the atom's structure, a very iconic symbol during this movement, with enough of a twist to be contemporary, distinct, and iterative throughout touchpoints.
Expansion of this brand identity is shown below through: presentation slides, business cards, internal booklets, print ads, and posters.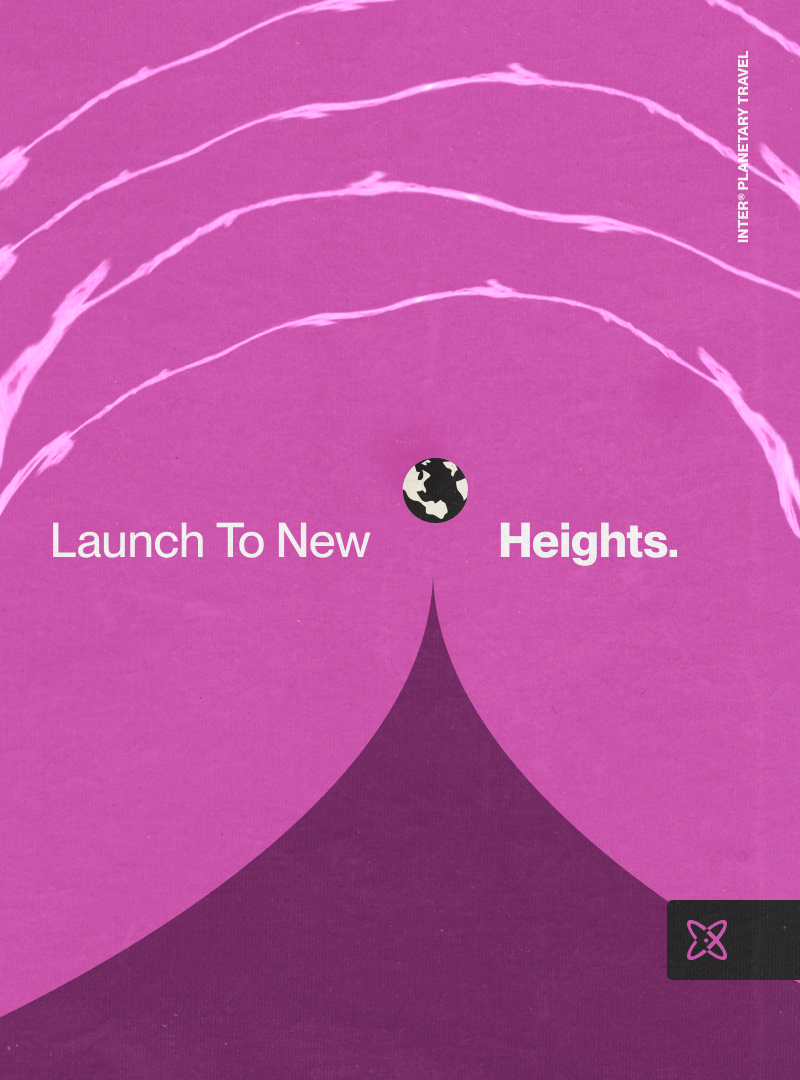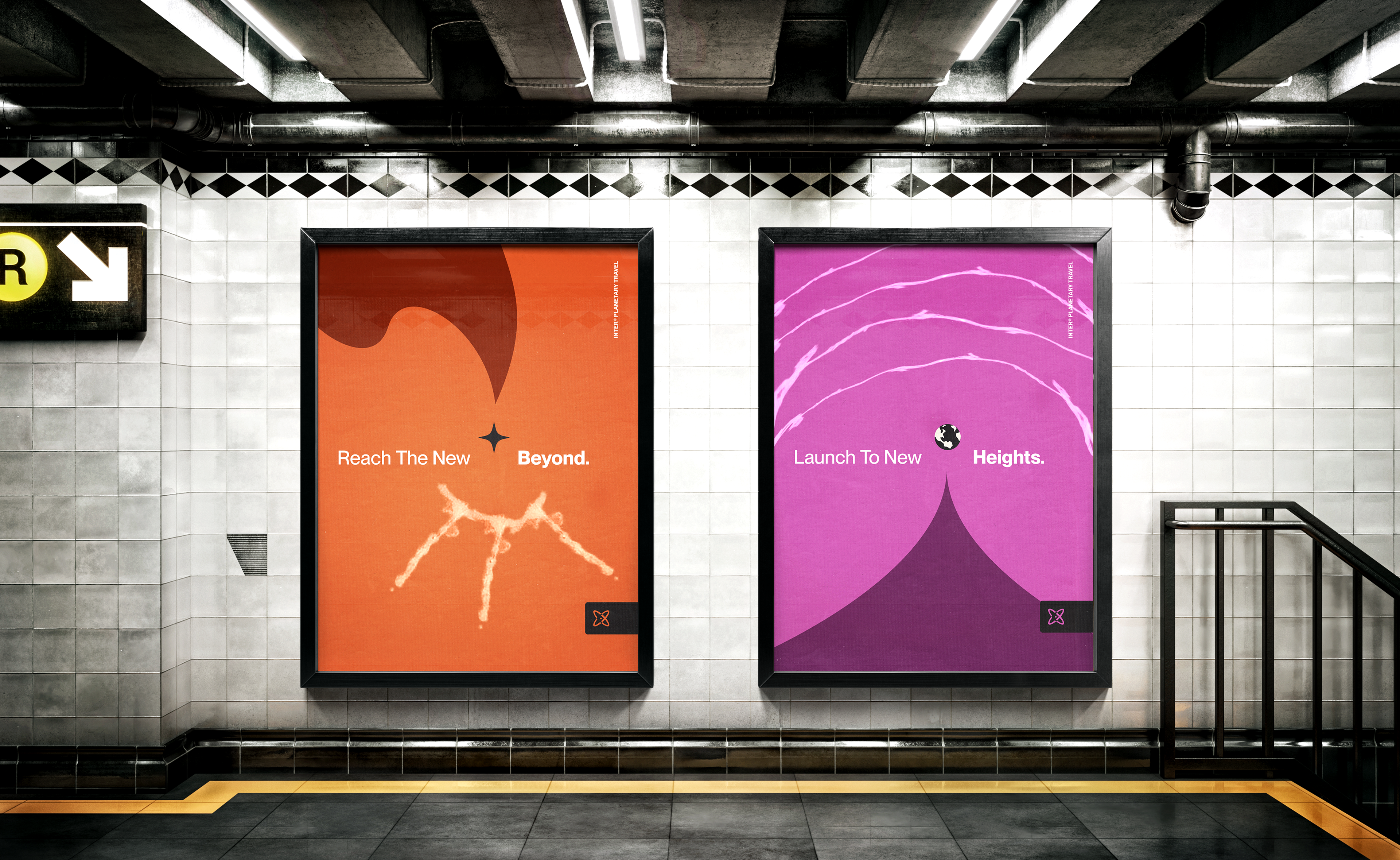 This spiritual successor to the atomic age is an exciting departure from the rest of the tourism market - as space travel advances and becomes a part of regular travel, Inter acts as way to ease the transition to adventure. The design touchpoints allow for expansion and creativity preserving a consistent sense of wonder and the visuals of the past; Inter hopes to return a sense of hope and optimism in the publics' mind regarding the future and space travel.