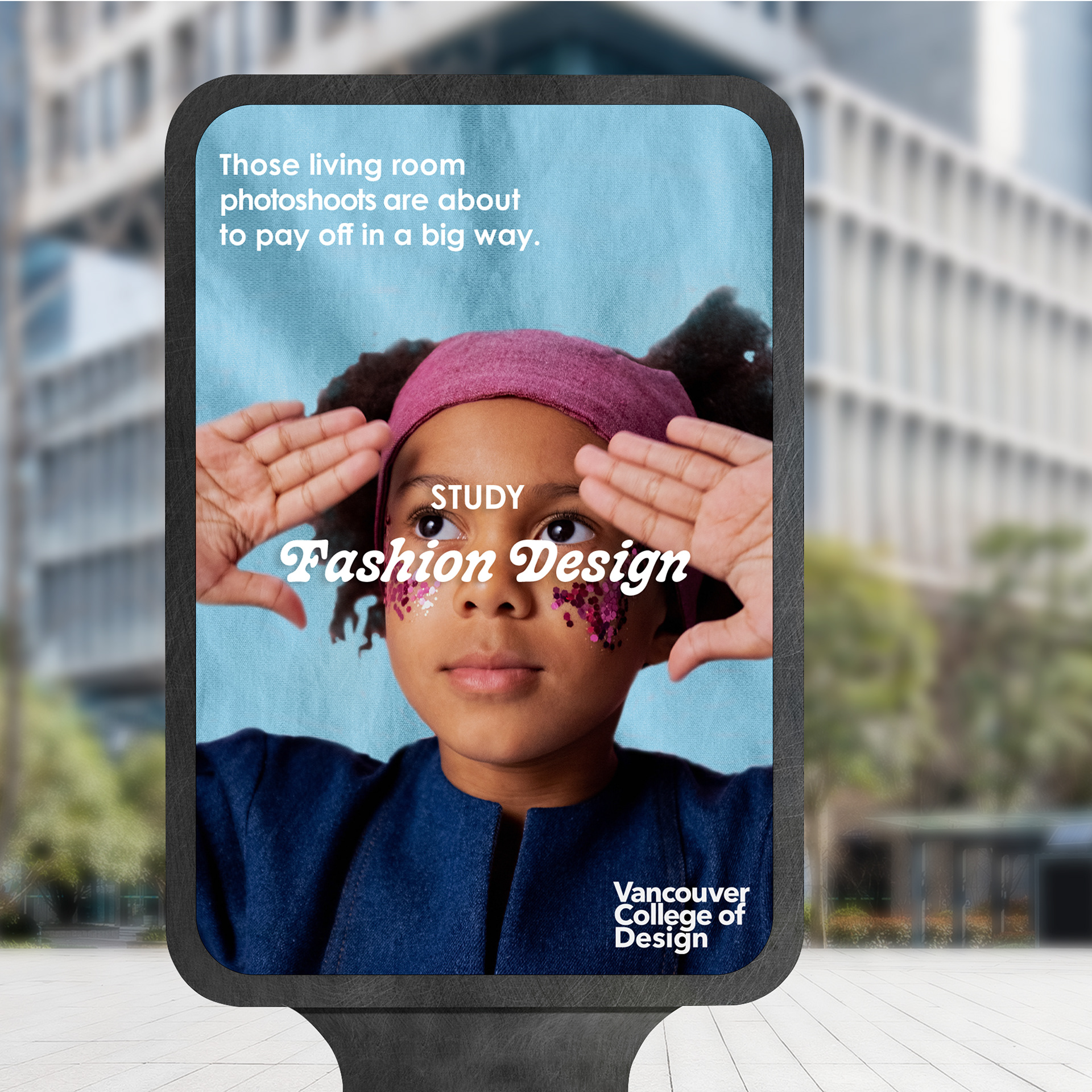 Vancouver College of Design (2020) is a conceptual rebranding of the Visual College of Art & Design, the objective of the re-design is to better match the core identity to the complimentary branding elements. 
As a design school it is essential to present the best of the programs, highlight the past and future students, and the possibilities that come from attending. It is also integral to look modern and encapsulate the ideals and style of the school and its staff, the former branding had a large disconnect in this area, presenting itself very corporate and a disconnect between itself and the students and their work. Being unique, modern, and personable were the most important attributes to bring into the new branding.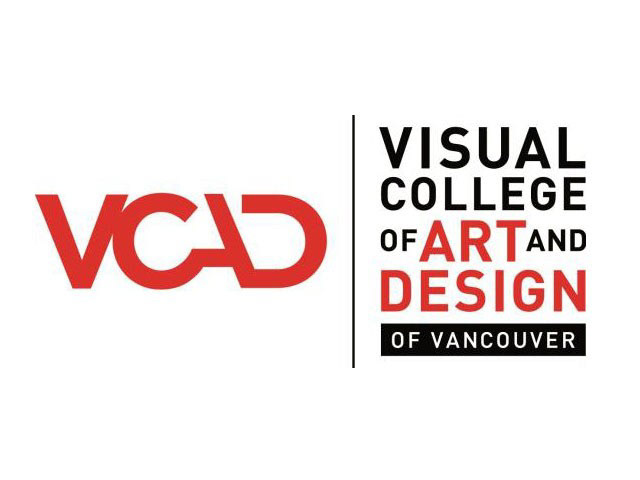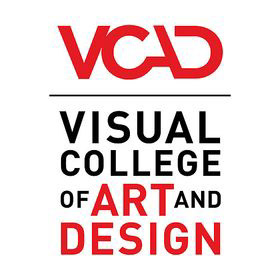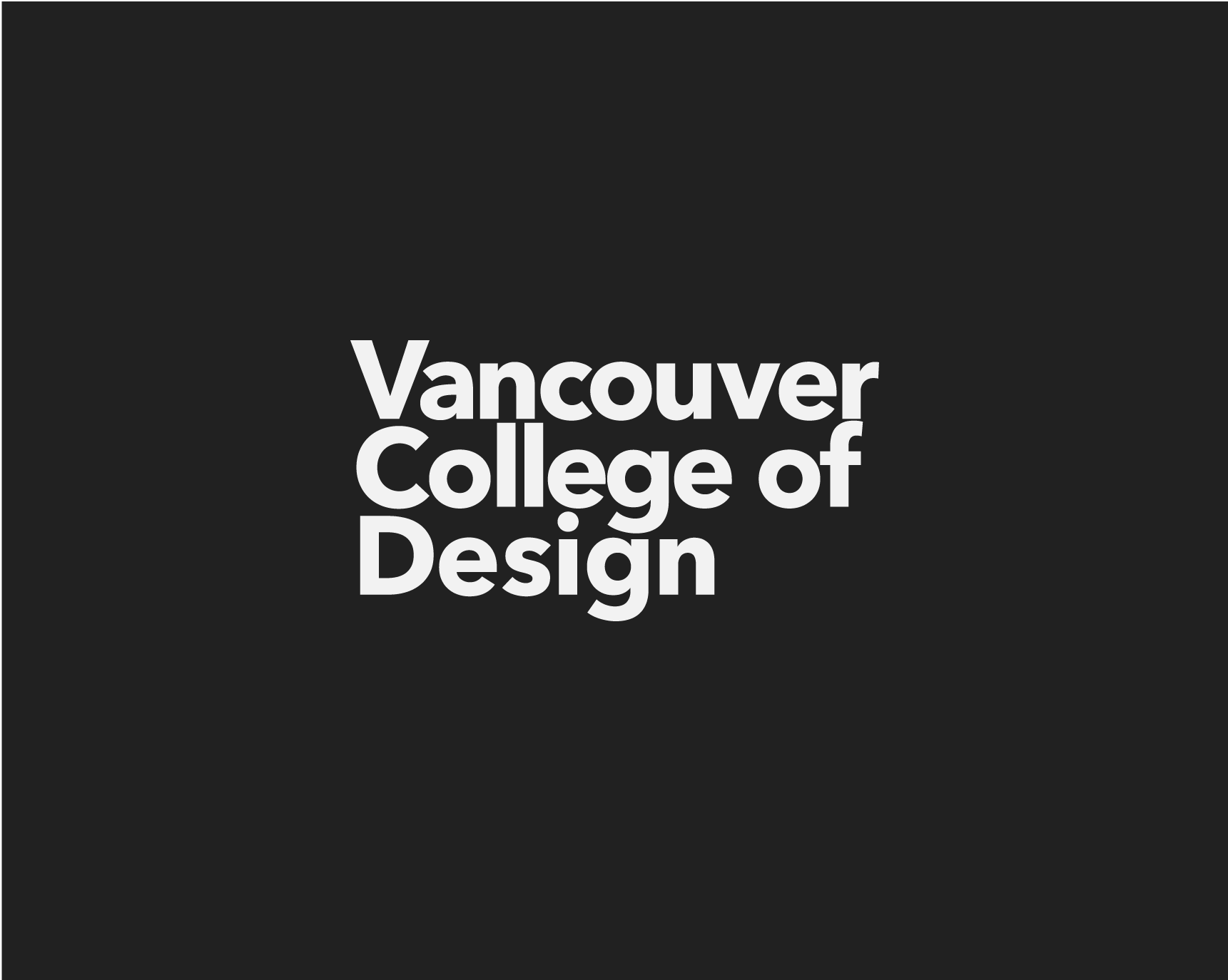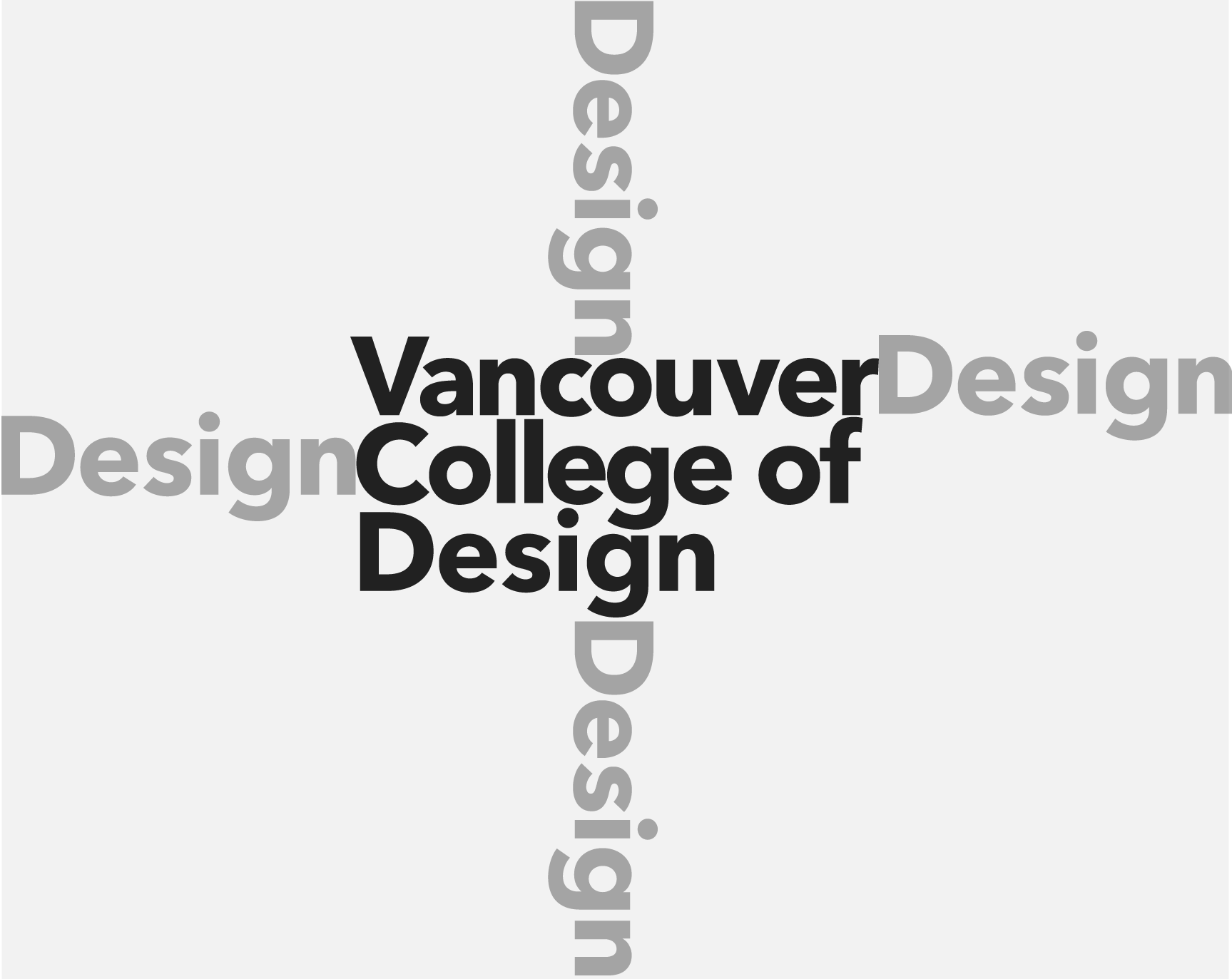 The decision to change the name once again hits on the personal and "tangible"  note that the concept was aiming for. Listing the Location gives it personality and locates it, rather than the vague, overarching, corporate "visual" term. The decision to eliminate the "of art and Design" was to reflect the school's teachings and departments more accurately. the tagline is merely used to attract/appease the traditional education community. Making the name "unique" and true to the schools values was important and it showcases the design aspect. Showcasing design was the goal througho

ut the entire re-design, from the advertising to the colour decisions, it is meant to show

student work and the design principles effectively, while intriguing future students.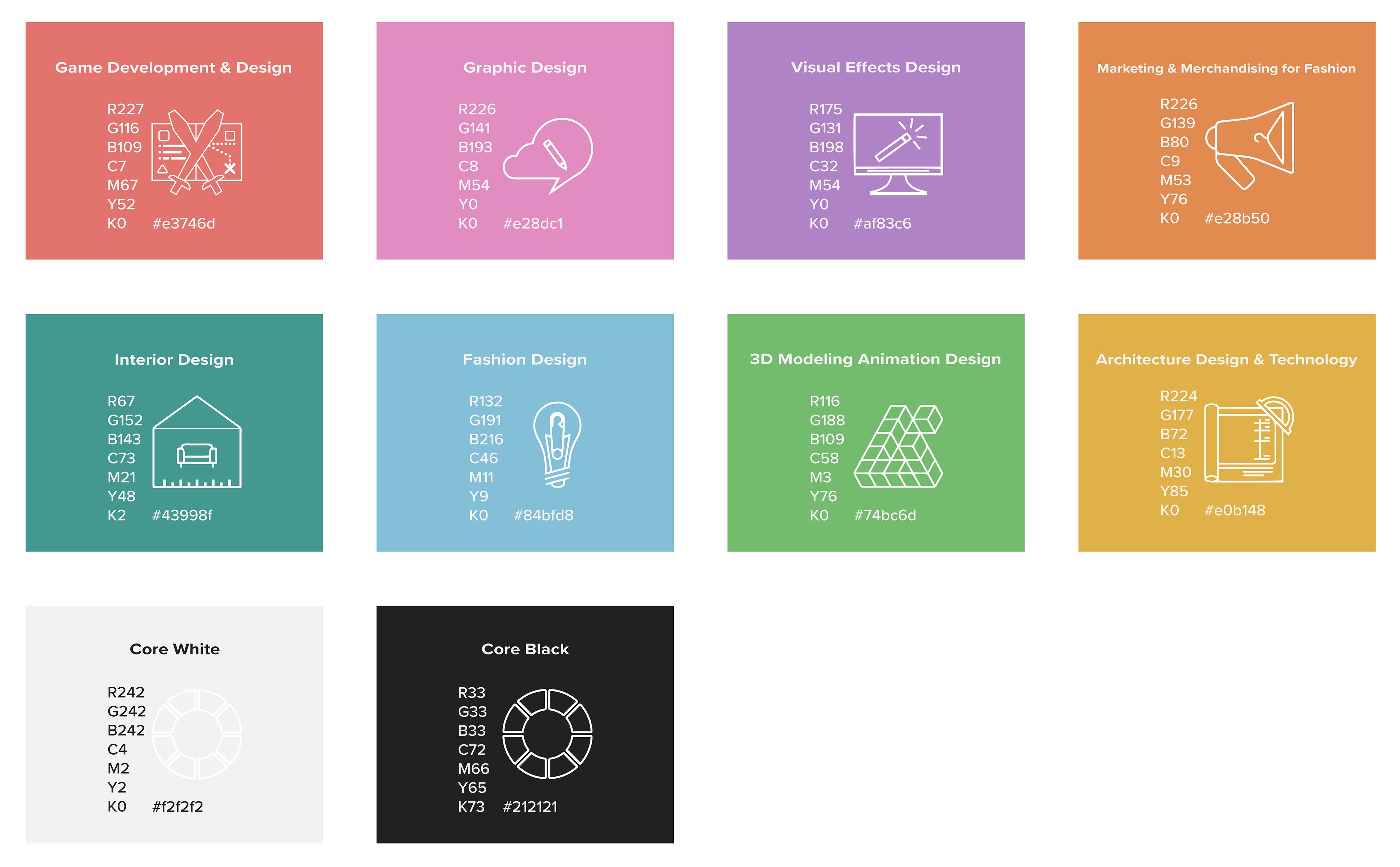 The concept of a "ripple effect" is carried throughout design pieces, the idea is that you can make an impact in a short amount of time; as the school offers fast-paced programs of study. The program colours are carried throughout all media to bring in the sense of personality and uniqueness each brings to the school and to future students. Design inspiration came from the existing department colours and icons. Colours have been adjusted to compliment the off-white and charcoal tones of the core identity.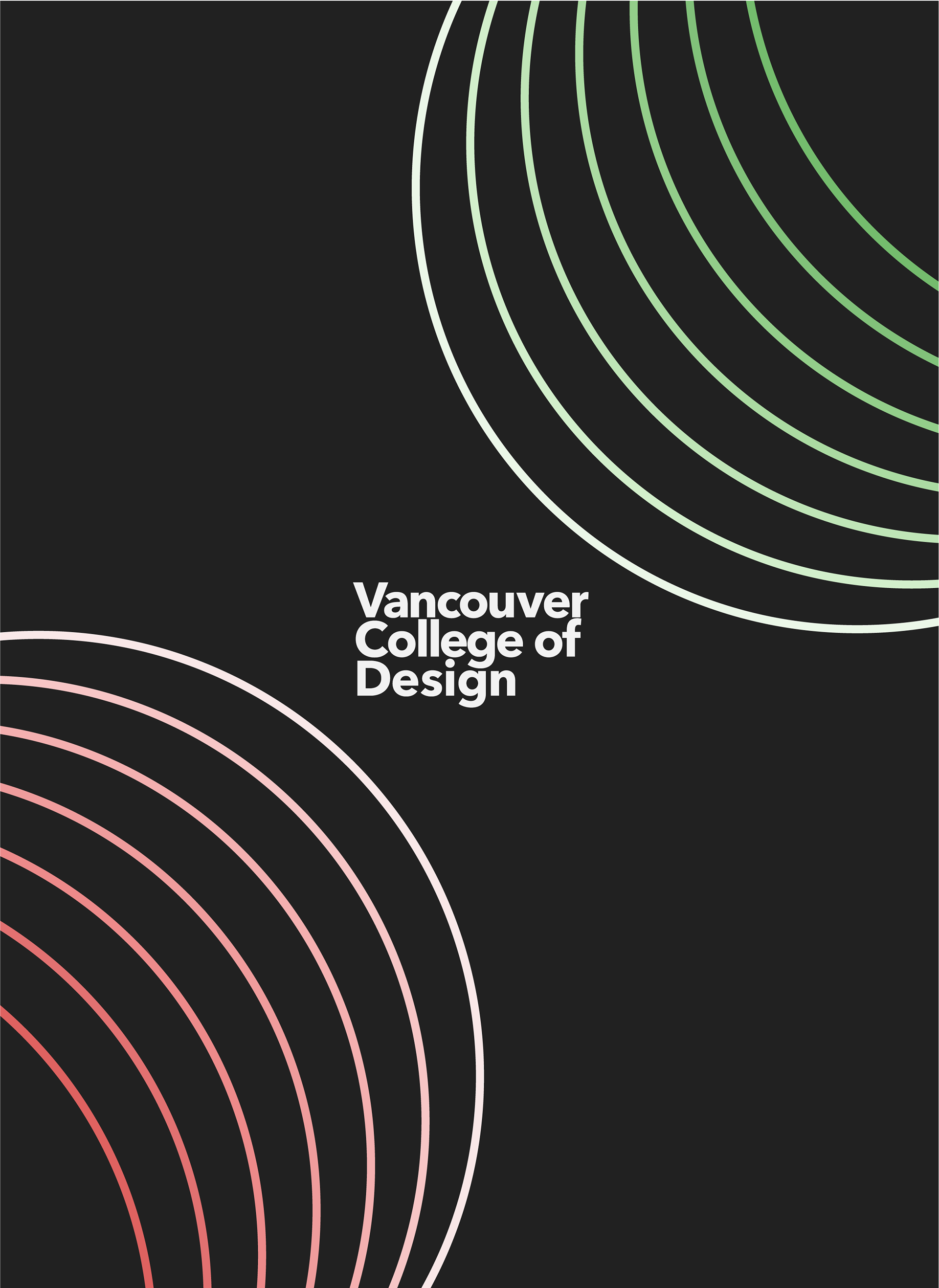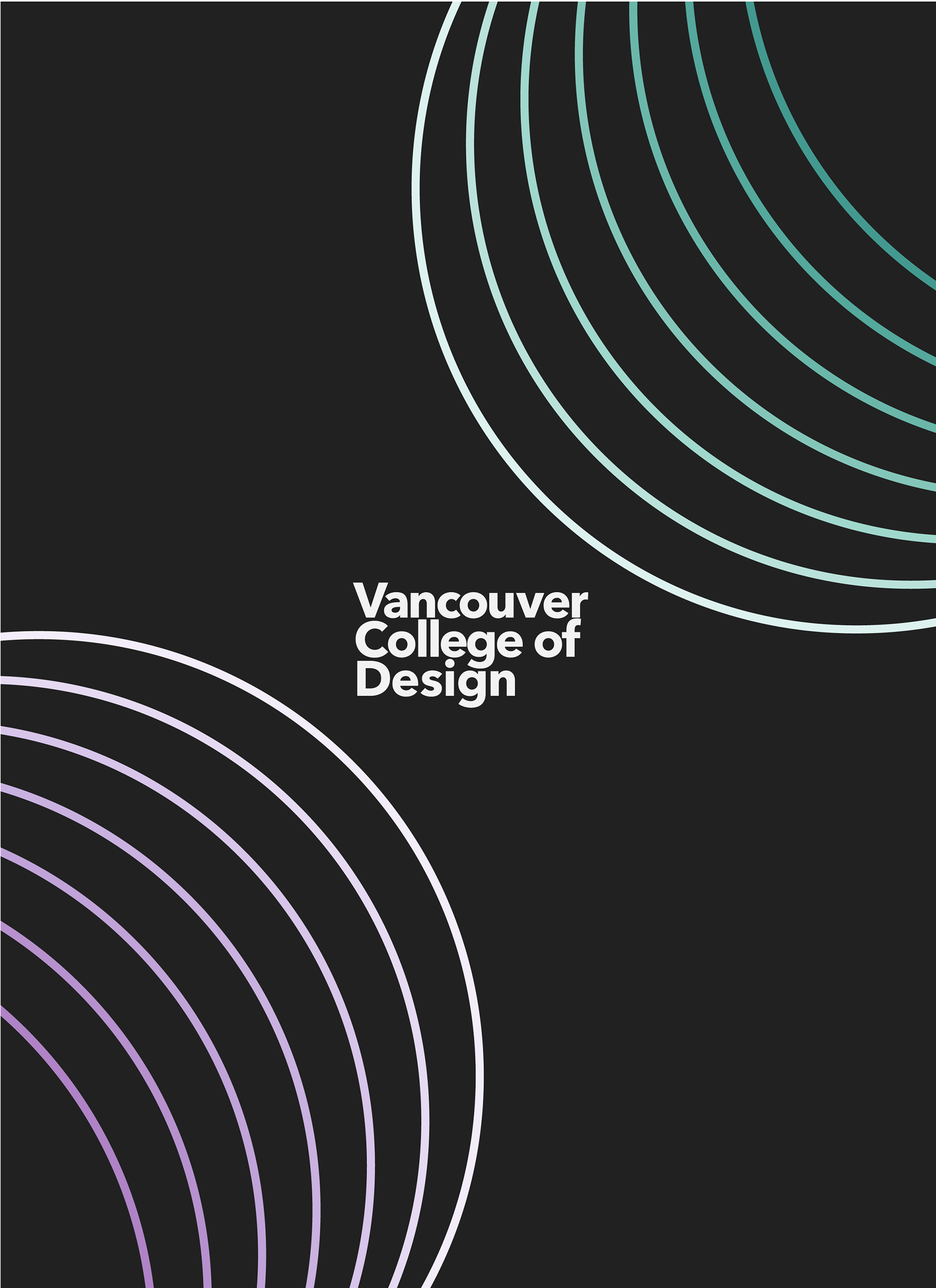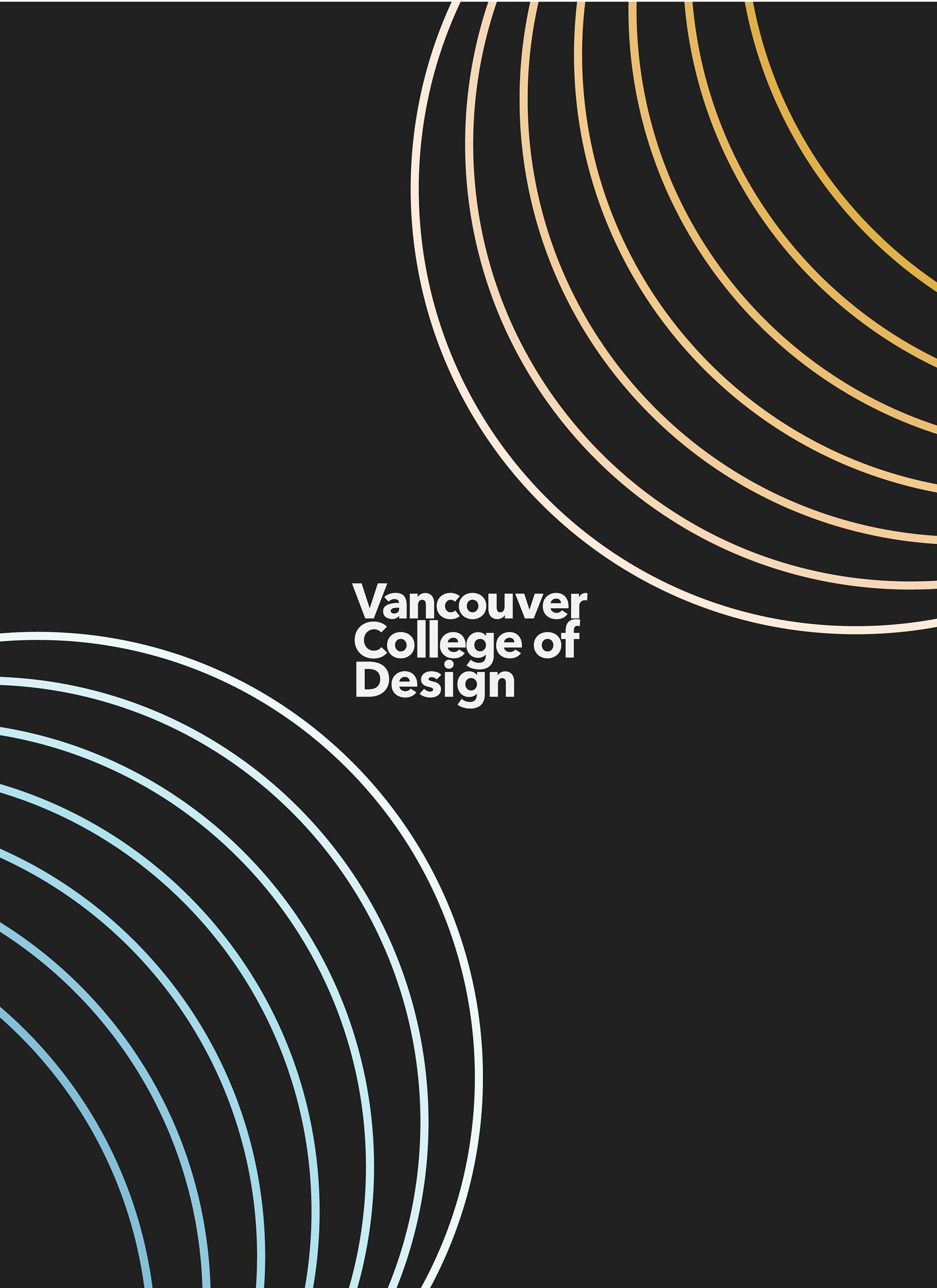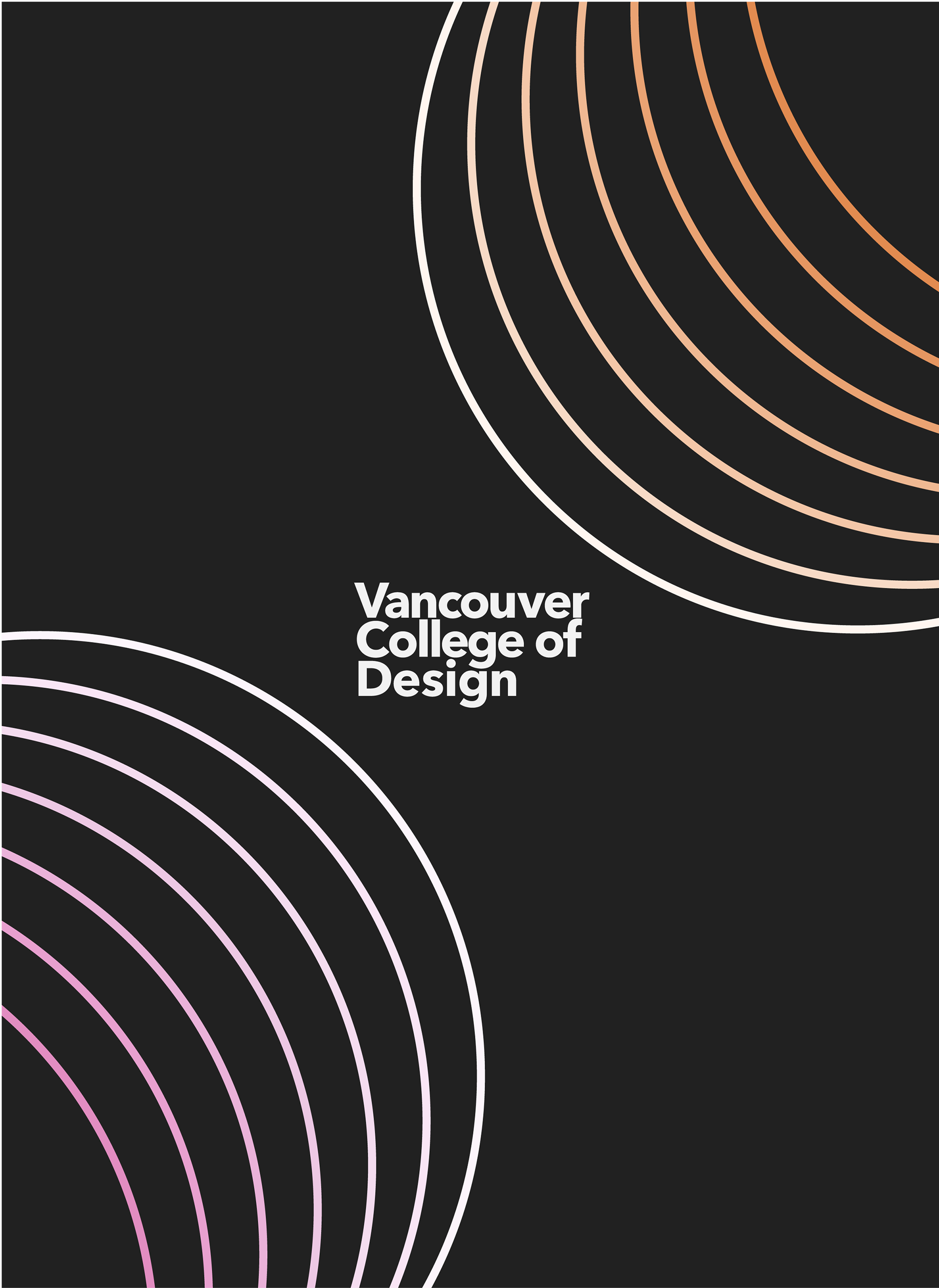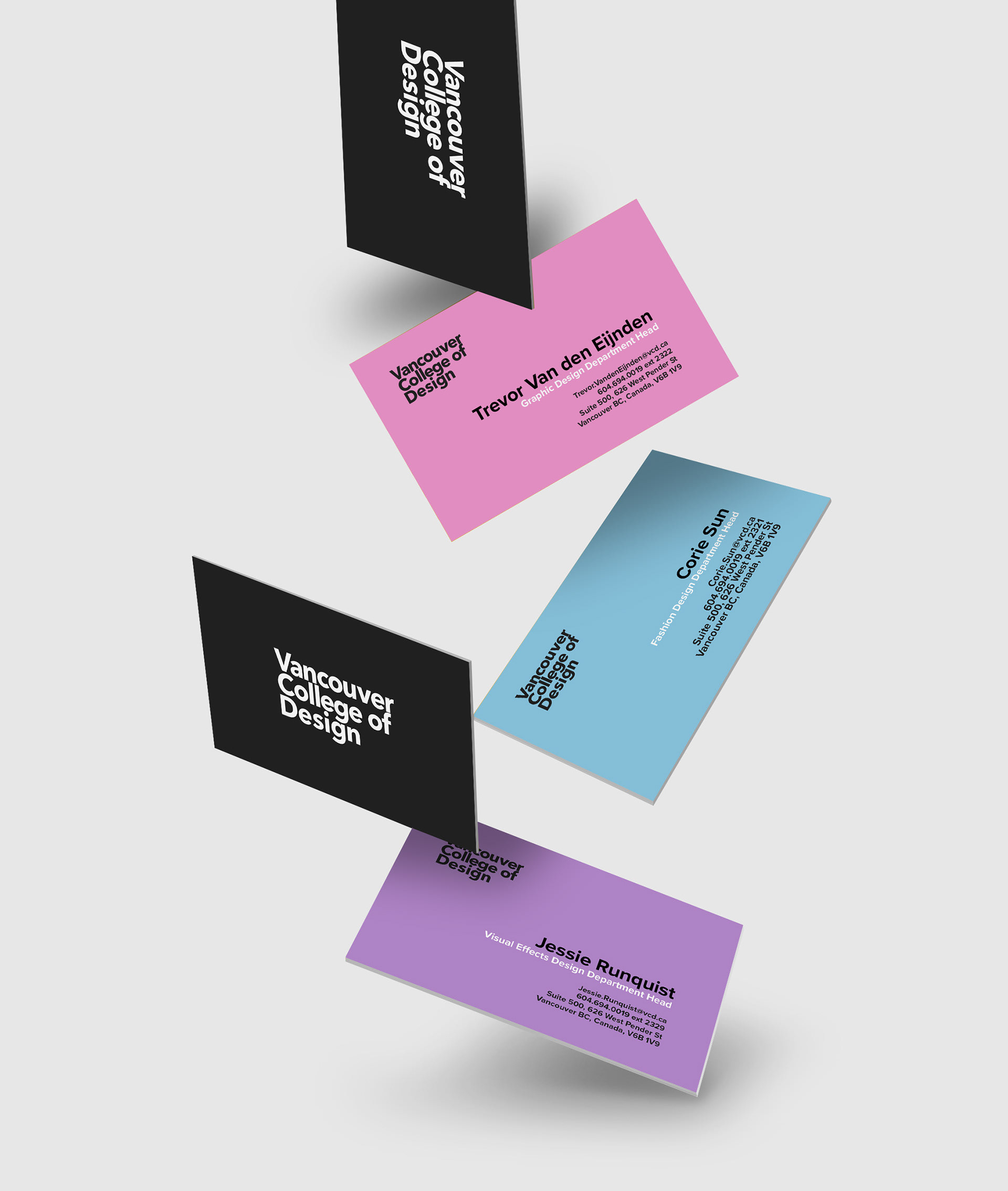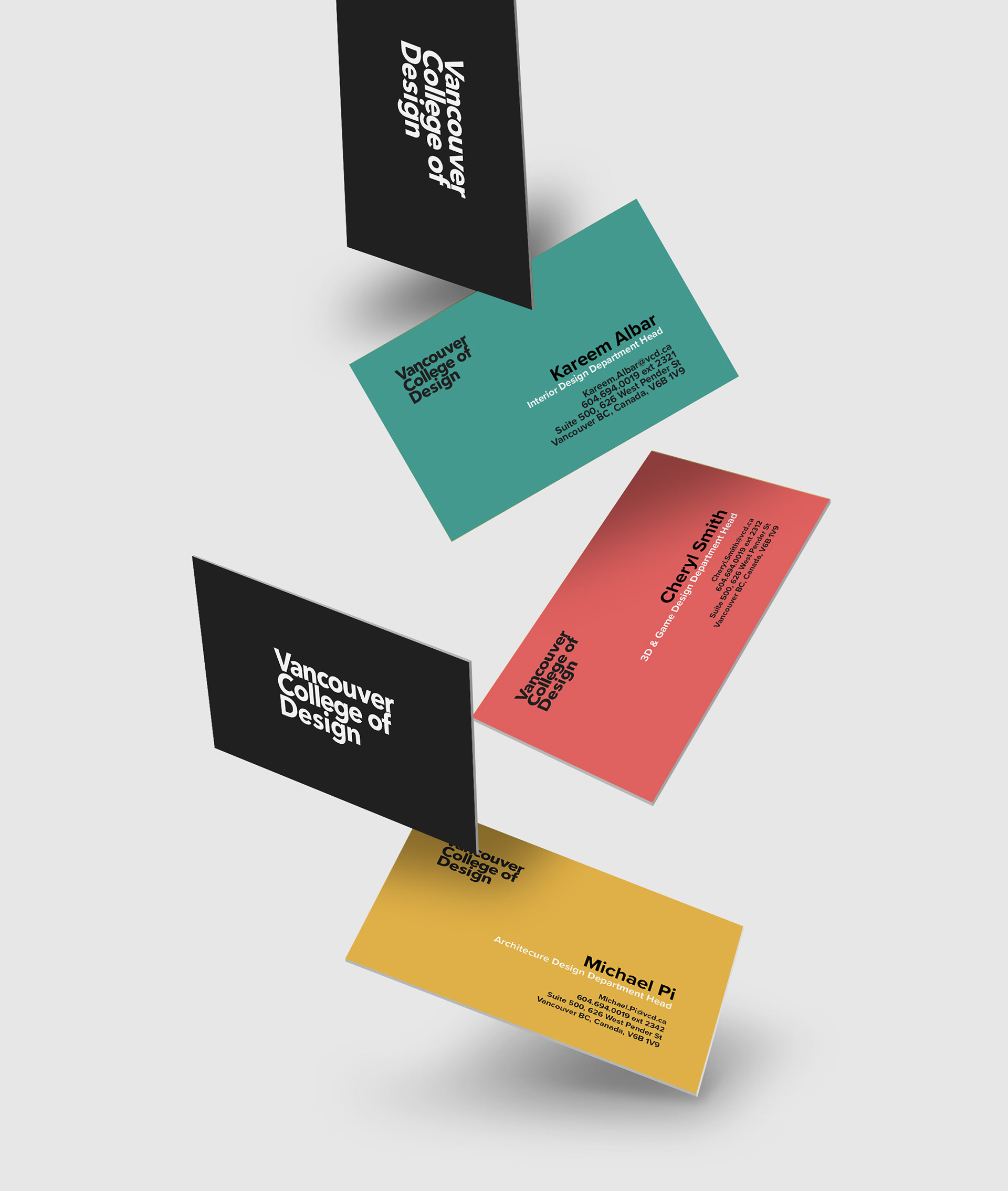 Follow your life-long passion, or discover the dream job you didn't even know existed.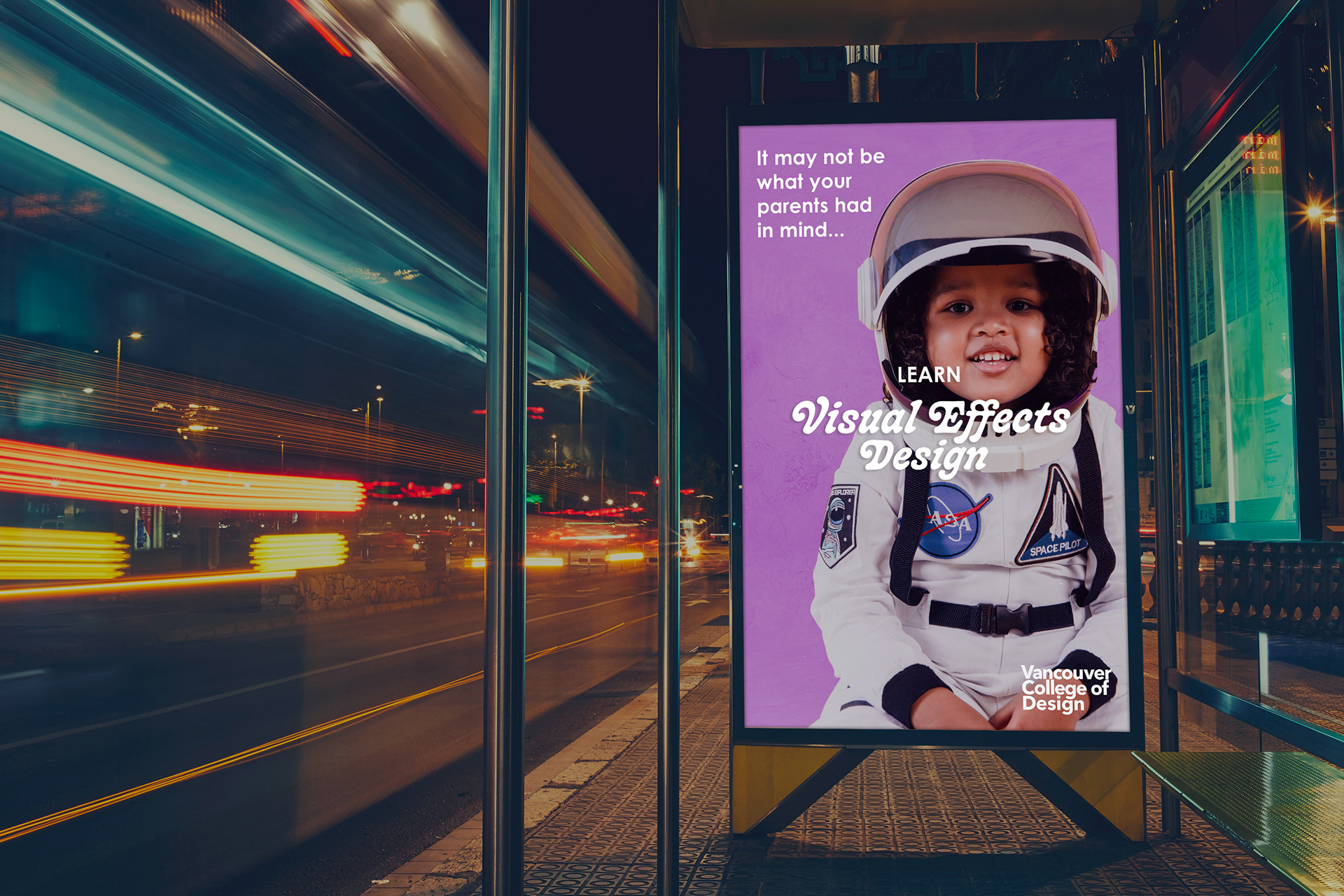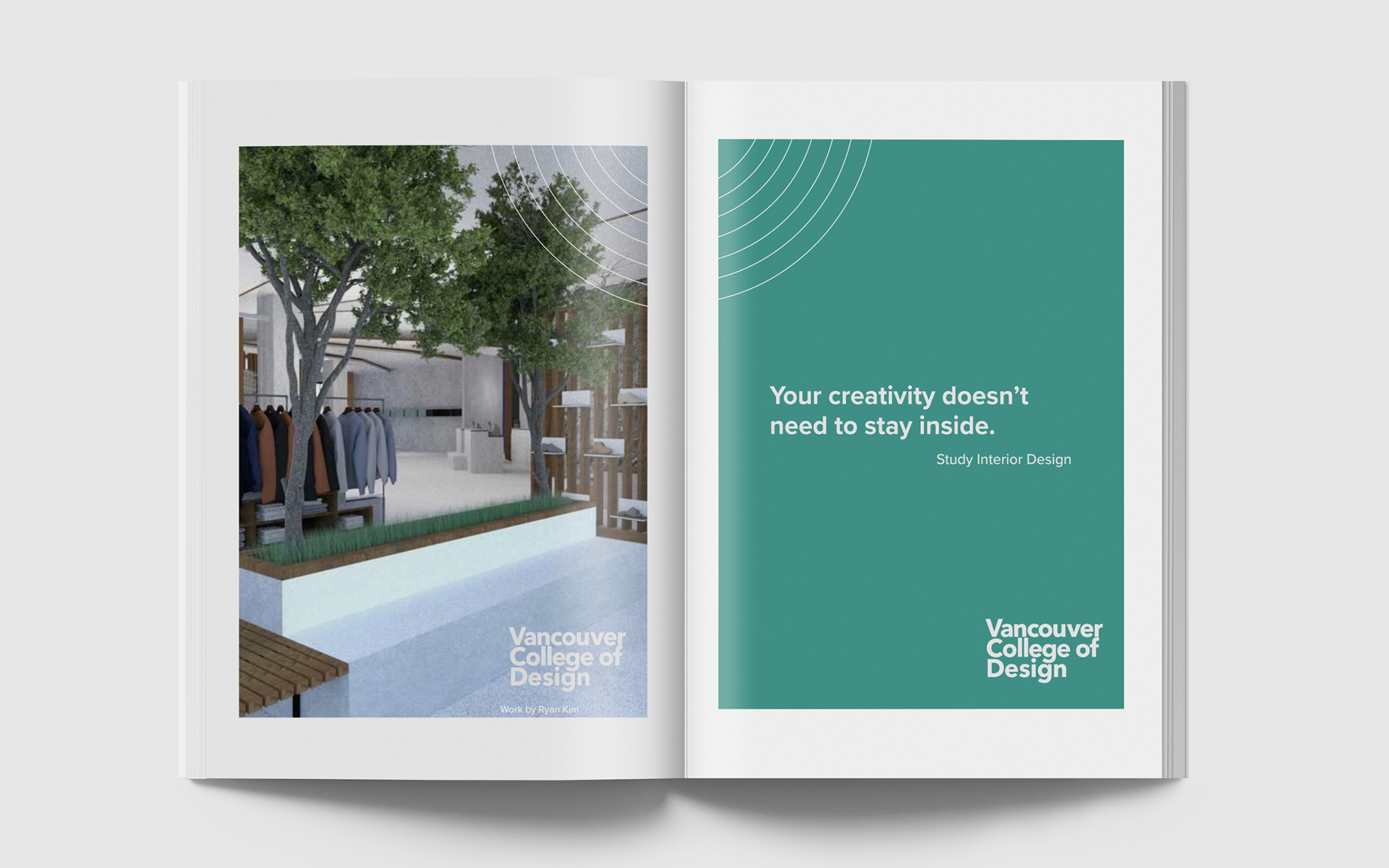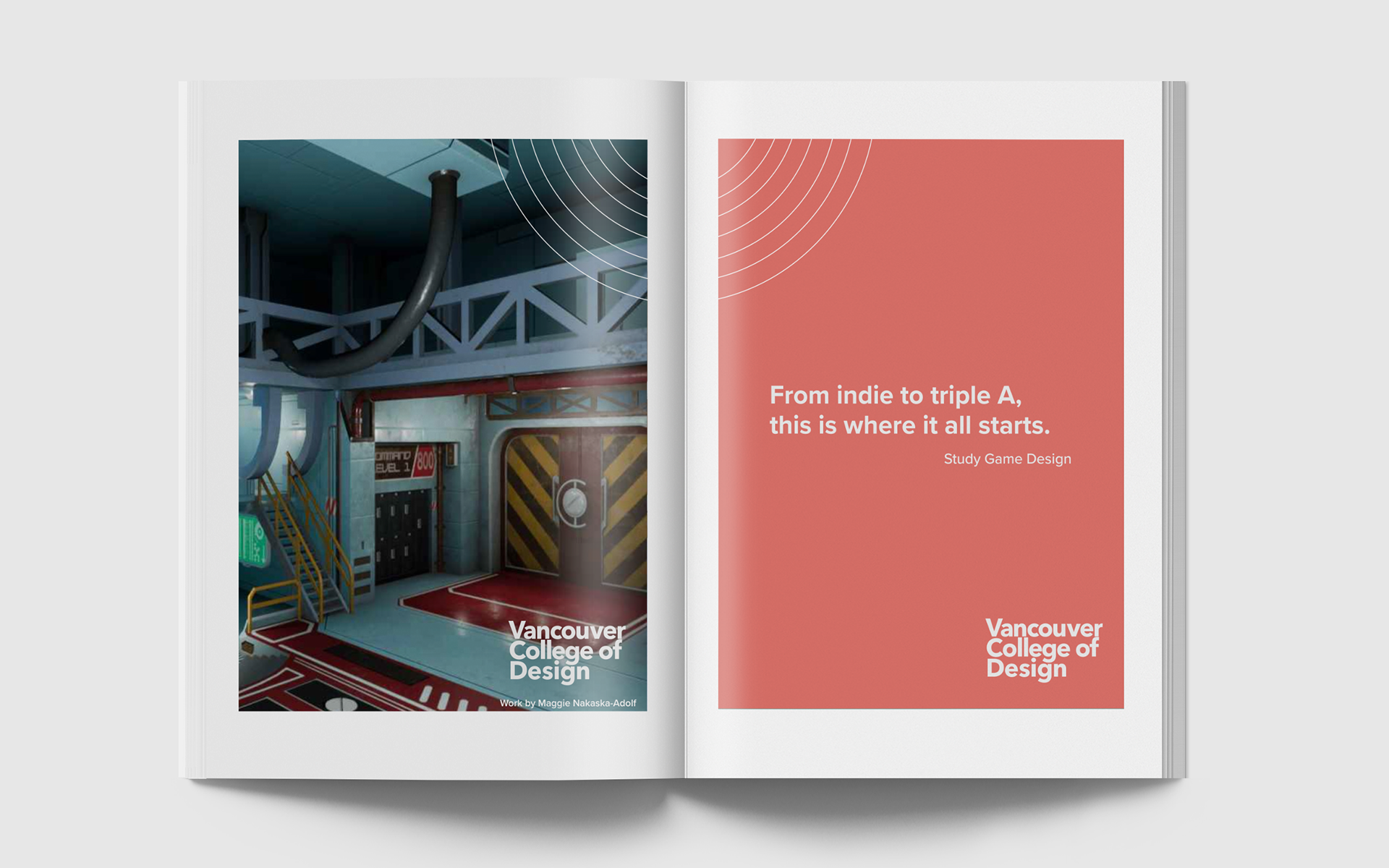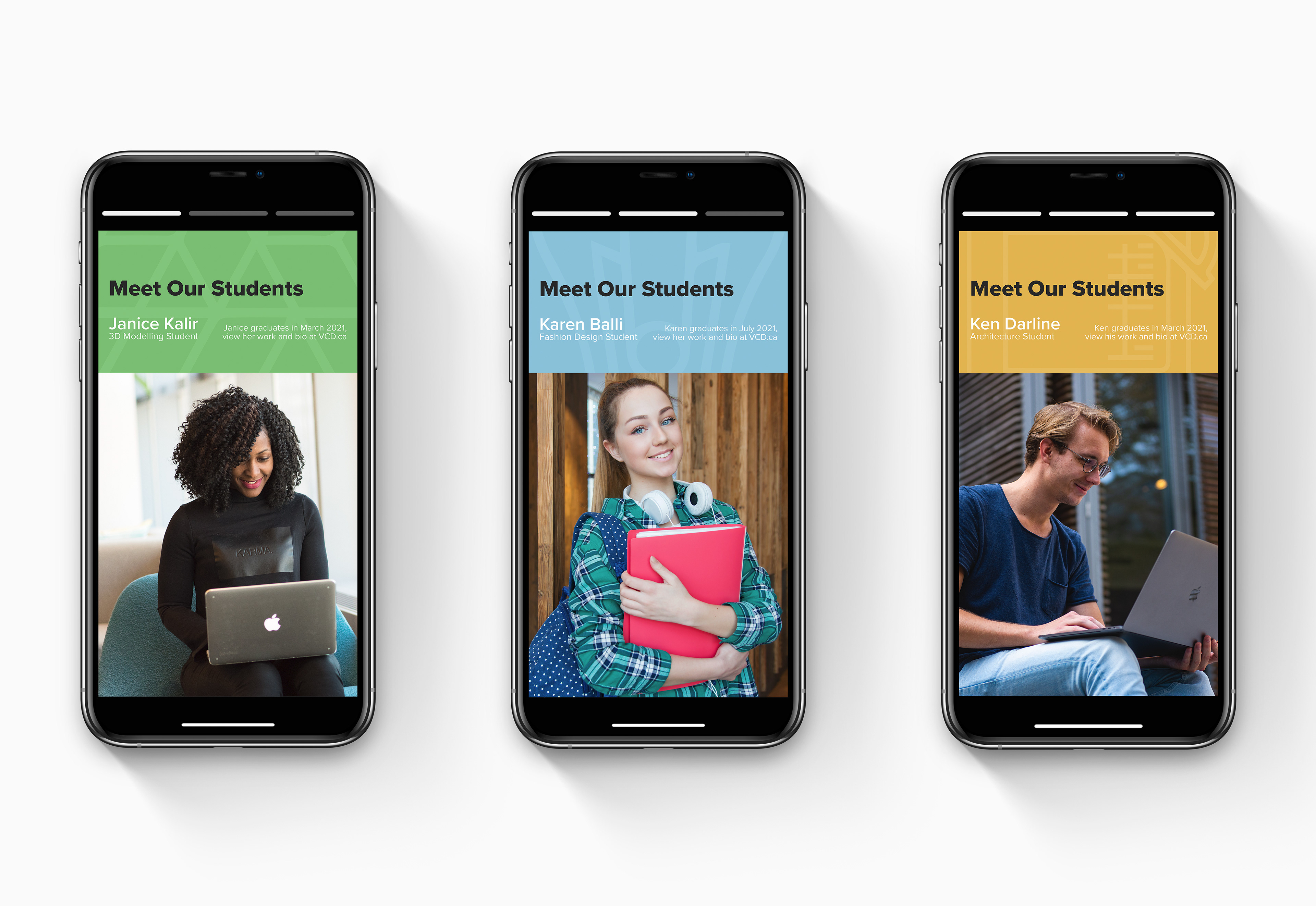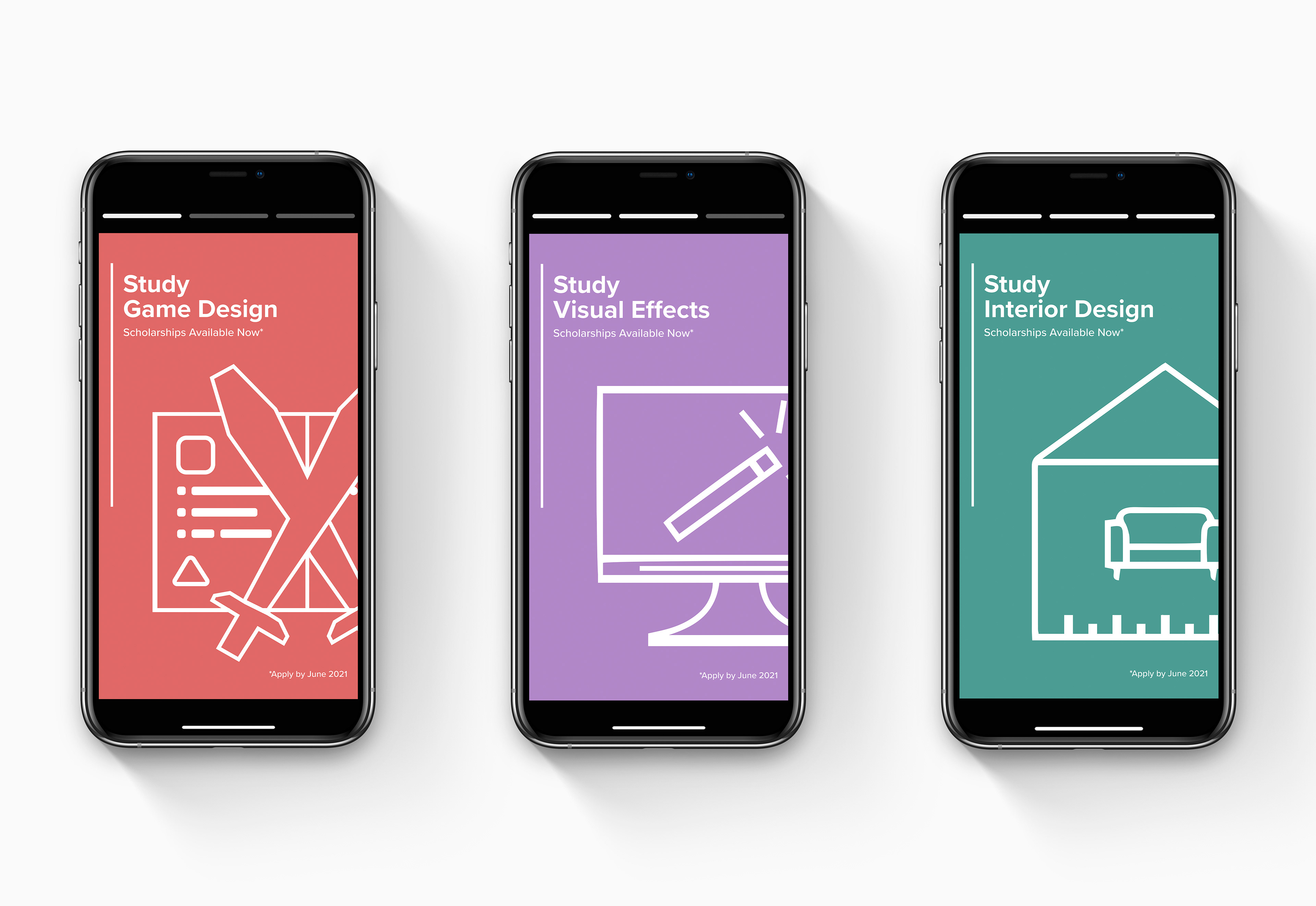 Additional Branding Materials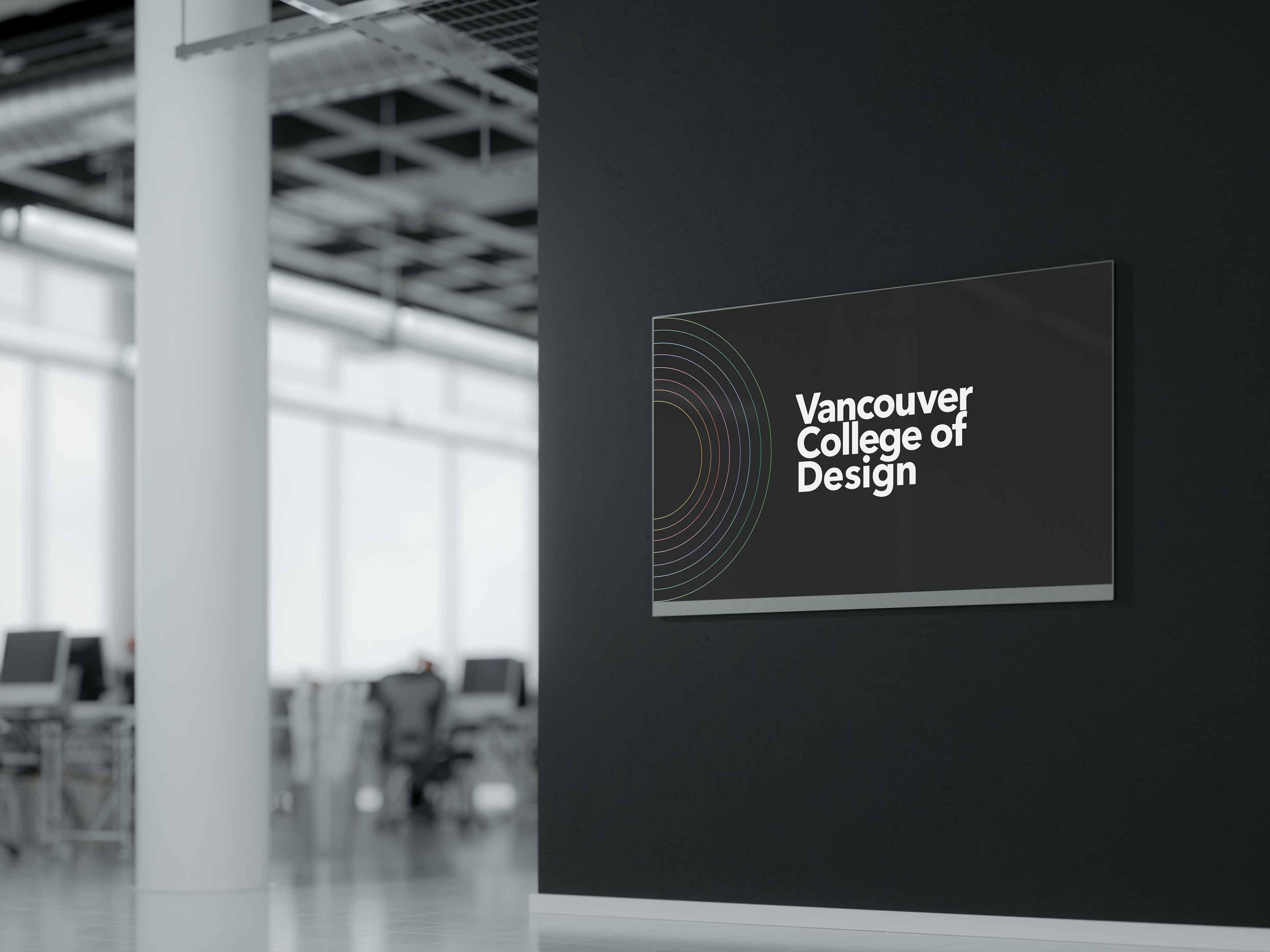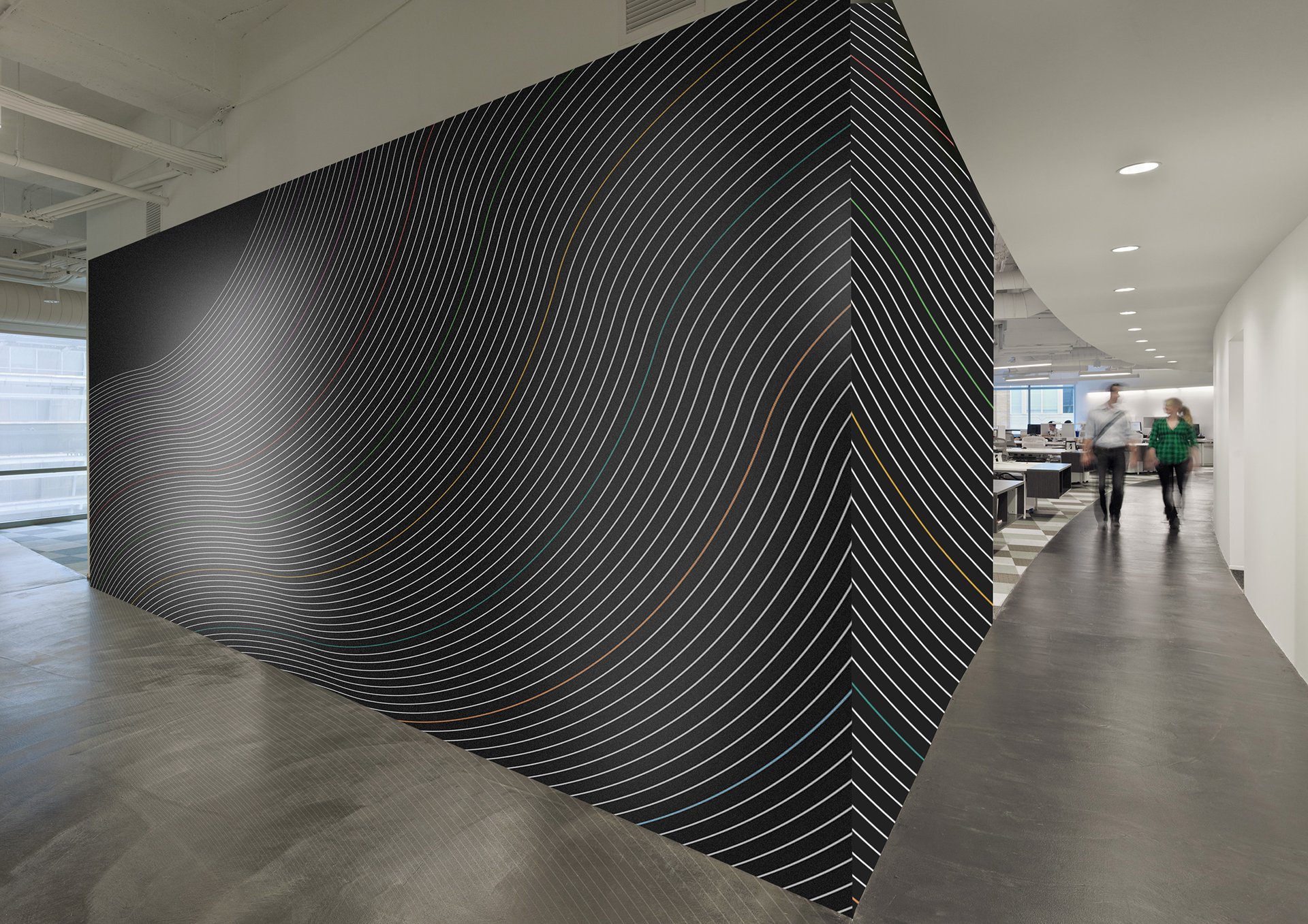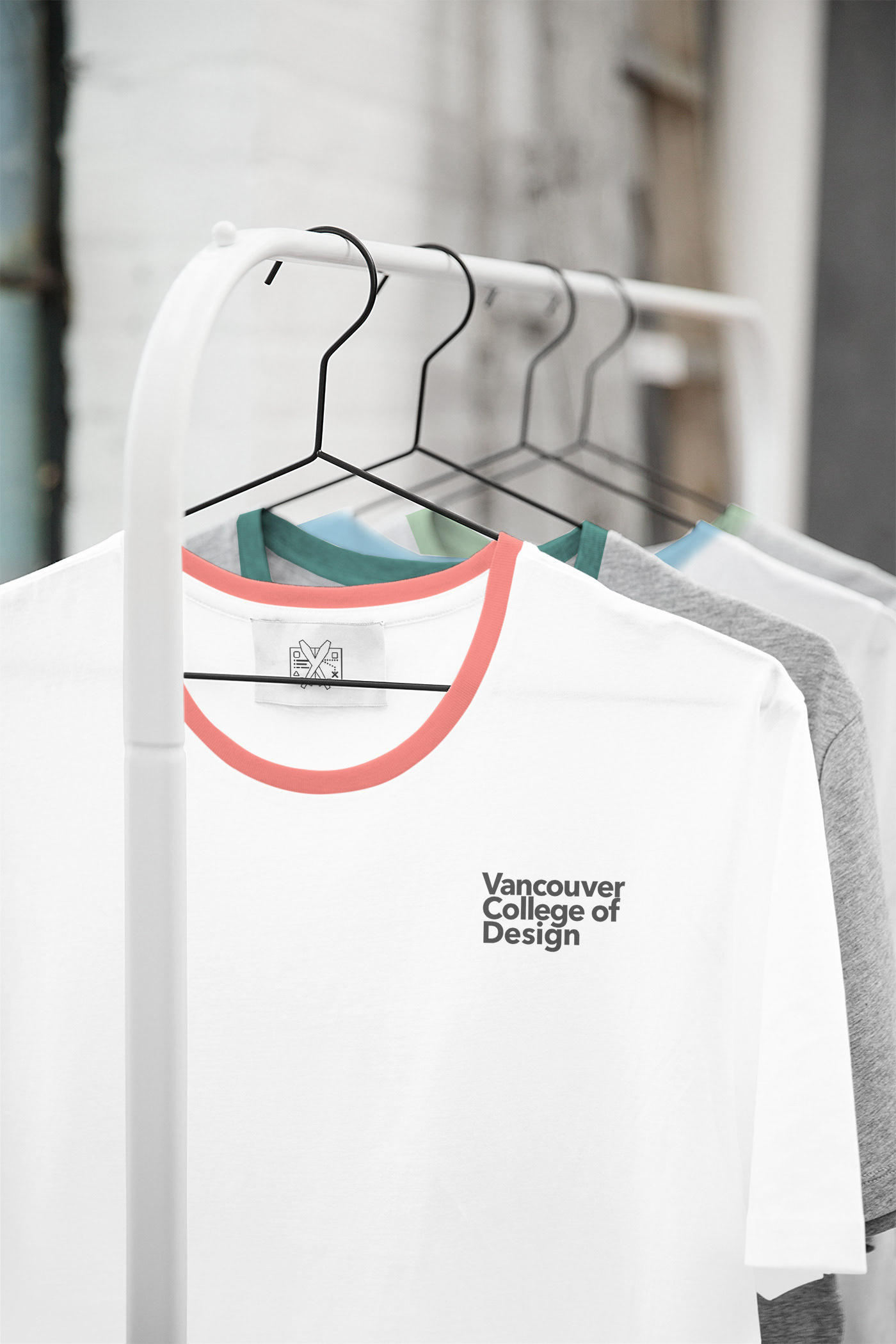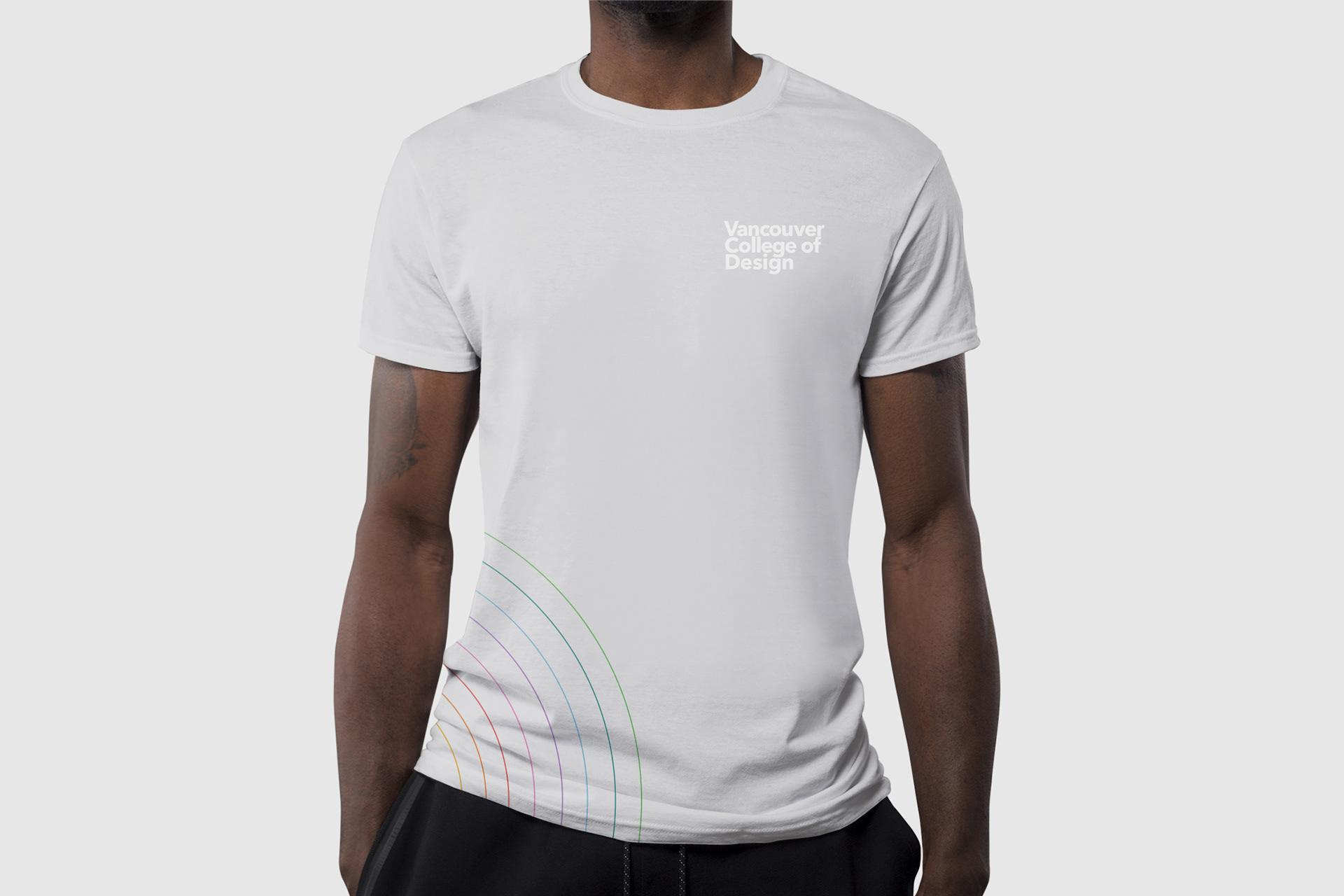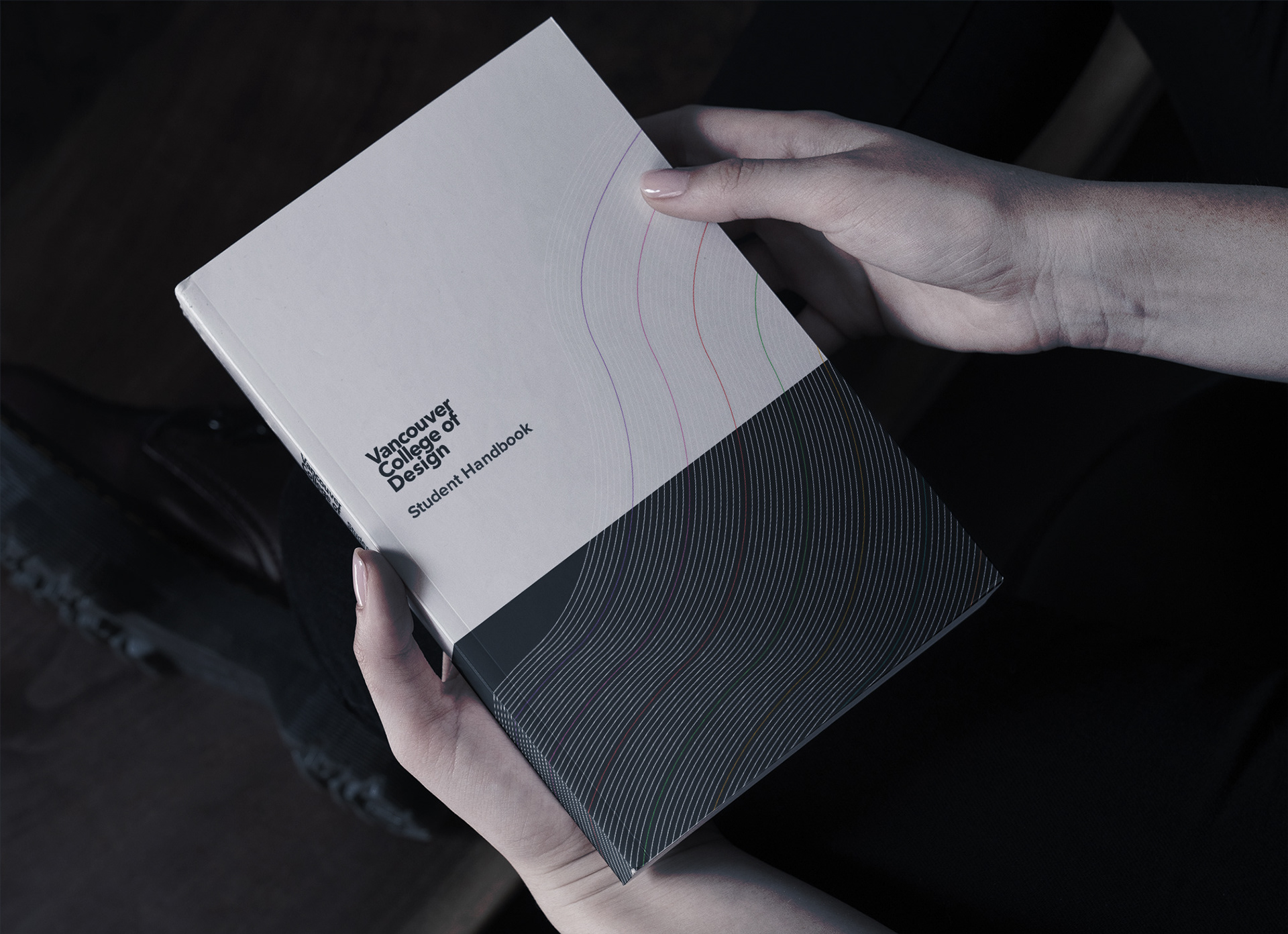 Through promoting the stylings of the individual departments and letting each speak for itself, it creates an exciting, modern, and approachable design that encapsulates the nature of the design college. Using the prior iconography and department colour idea, and combining those with a consistent and inviting identity that is able to be consistent in tone and message across all media for years to come. This drastically improves core design problem, that being the disconnect of the branding and the identity, leading to inconsistent messaging.